Latest translation added to File Joiner (2.1.0) is Spanish translation by Darío Herenú. Thanks Dario for this translation, Spanish is among more popular languages so I'm sure it will be used by a lot of users.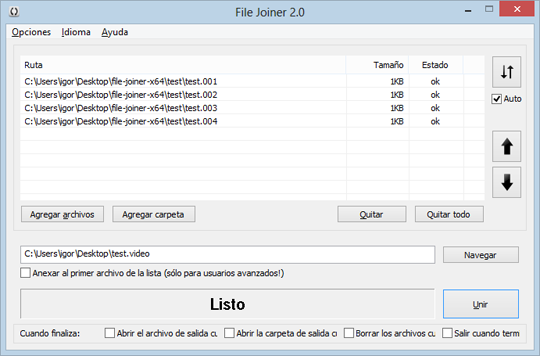 File Joiner 2.1.0 on Windows 8 with Spanish language
One more change in this release is improved operating system language detection. This means that, for example, if user has Operating System set to "English (United Kingdom)" but there is no English UK translation File Joiner will fall back to English US which is available. Same goes for every other language which shares same base language code.
File Joiner 2.1.0: Download.